What is Primary Key (PK)?
TQR provides an anonymous primary key (PK) on a computing device's internet browser as an identity for creating and accessing services on TQR's online platform. The user's device can interact with TQR apps through NFC, QR code or AR objects. 
This PK is similar to your "login name" on other websites.
Many services do not require registration on the TQR website, and you may remain anonymous. The tokens that you earned and burned are associated with your PK. If you clear your browser cache, there's no way for us to retrieve your primary key unless you remember it.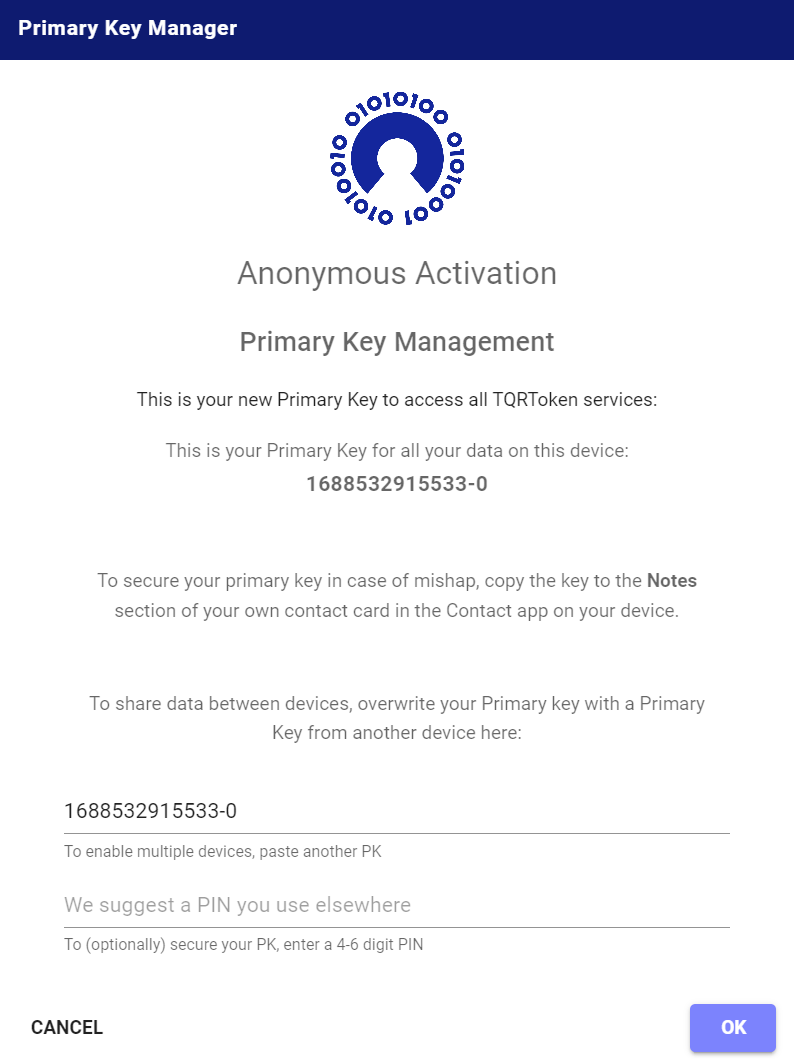 Primary Key Manager - Manage Your Primary Key
To prevent lost of tokens, we strongly suggest you record your unique primary key. Go to <CountryCode>.tqrtoken.net (e.g. sg.tqrtoken.net) and click on the 'MANAGE ....' button at the bottom of the page.
You can remain anonymous by storing your PK in the Notes section of your own contact card.
Use the same primary key on multiple devices
The primary key is saved in your browser's cache. Using TQR services on different browsers or devices will generate a new primary key.
To restore your primary key, you will need to replace the PK shown with your PK.
For registered users, you can restore your PK through your account (My Account/Reset PK) on the website.