Jason Wei-Min Lim (CEO)
24 years in the US Silicon Valley working as a senior engineer for leading technology companies (Motorola, Sun Microsystems, Oracle, Netscape) that have brought the world innovations in database, microprocessor, and internet technologies.
Co-founded NuForce in 2005, a premium audio consumer electronics company with distribution in more than 30 countries (NuForce was sold to Optoma, Inc in 2014). Jason led the sales and marketing for NuForce, achieving numerous awards from CNET, Engadget, and many other consumer magazines.
Founded Nuoem Pte Ltd in 2014 to develop technology for marketing, web applications, e-commerce, and online learning platform.
Michael Corning (CTO)(Executive Director of The Soteria Institute)
Michael Corning has a 20-year career at Microsoft from 1997 to 2015, where he earned two software patents and co-authored four other books on technology.
As a senior data scientist at Microsoft, he contributed to the core technologies with a company-wide impact. Michael started his career with Arthur Andersen & Co in 1981 and earned a CPA license in 1986. He even taught Finance Management at Portland State University.
After leaving Microsoft, Michael served as the Chief Data Scientist for a startup before he turned his attention to non-profit work to form The Soteria Institute. His work at Soteria Institute resulted in Anonymous Contact Tracing for Covid-19, a precursor to TQR Anonymous Engagement.
Her Jye Foo (Solution Architect)
Her-Jye's 21 years of career in the Retail Industry, mostly with IBM and Toshiba providing hardware/software solutions and technical consultation to retailers across multiple geographies.
Started out as an driver development engineer, honed his technical skills as various Technical Team Lead while also his leadership and management skills in Project Management and People Management positions.
With the cumulation of years of experience in various job capacities and the Retail Industry, he engages clients in Latin America, Asia, Africa, Middle-East and Eastern Europe providing a multitude of retail solutions (Front/Back Office, Omni-Channel, Self-service, Mobility, Loss Prevention, etc) in his Retail Architect role.
Alain Anyouzoa, USA
Alain joined Takeda from Starbucks in Seattle, WA, where he was Principal Data Scientist-Engineer. In this role, Alain was responsible for streamlining, democratizing, and maturing the practice of Data Science across the company.
In partnership with Microsoft, Alain's team delivered an AI framework that supported multiple vendor tools (Facebook's PyTorch, Google's TensorFlow, etc.) to operationalize machine learning at Starbucks.
Alain previously worked for Xerox, Microsoft, and DARPA-related work for the defense industry.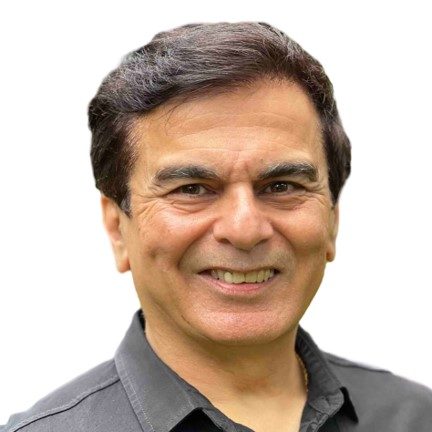 Naresh Parshotam, SG
30+ years industry experience. Expert in go-to-market execution (12 startups, 4 exits).
Grow multiple companies from zero to multi-million dollars in revenue before acquisition.
Ross Smith, USA
Ross is a Fellow of the Royal Society of the Arts and blogger. Author of The Practical Guide to Defect Prevention and holds seven patents.
He is a PhD scholar at University College Dublin's SMARTLab program, focused on AI, automation, worker displacement, and the future of work.
He worked at Microsoft for over 30 years.
Ser-Huang Poon, UK
Turing Fellow and Professor at the University of Manchester, UK. Authored three books, three commission reports, and over 80 papers.
Her current research interests evolve around sustainability, corporate social responsibility and responsible investment exploiting advances in machine learning, natural language processing, AI, blockchain and distributed technology, privacy preserving SSI, FinTech, and BigData.
History

Enduring Net (Manchester, UK) collaborated with The Soteria Institute (Oregon, USA) to develop Local Contact Tracing (LCT) for Covid-19, the first identity-less contact tracing. Subsequently, the software was rewritten to tackle the "anonymous engagement" problem as a commercial startup venture.